This is the floor creation window. Type your floor name (ex: "Main floor"), and you get a few options for mapping out your new floor.
In this tutorial, we're going to create an empty scene to start from scratch. Tap "Create an empty scene" to continue.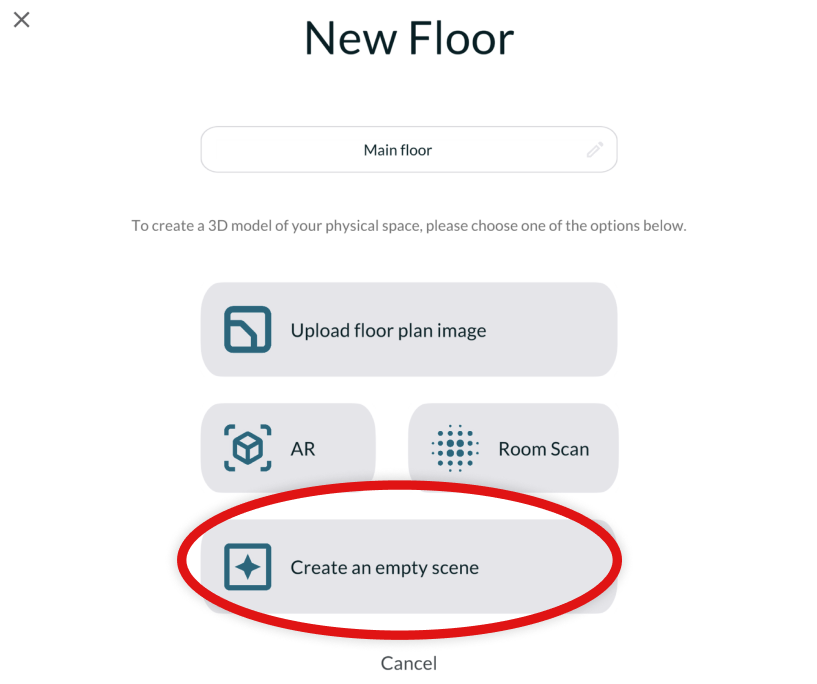 An empty scene has been created, and you can now add walls, windows, doors, decorations, and furniture from scratch.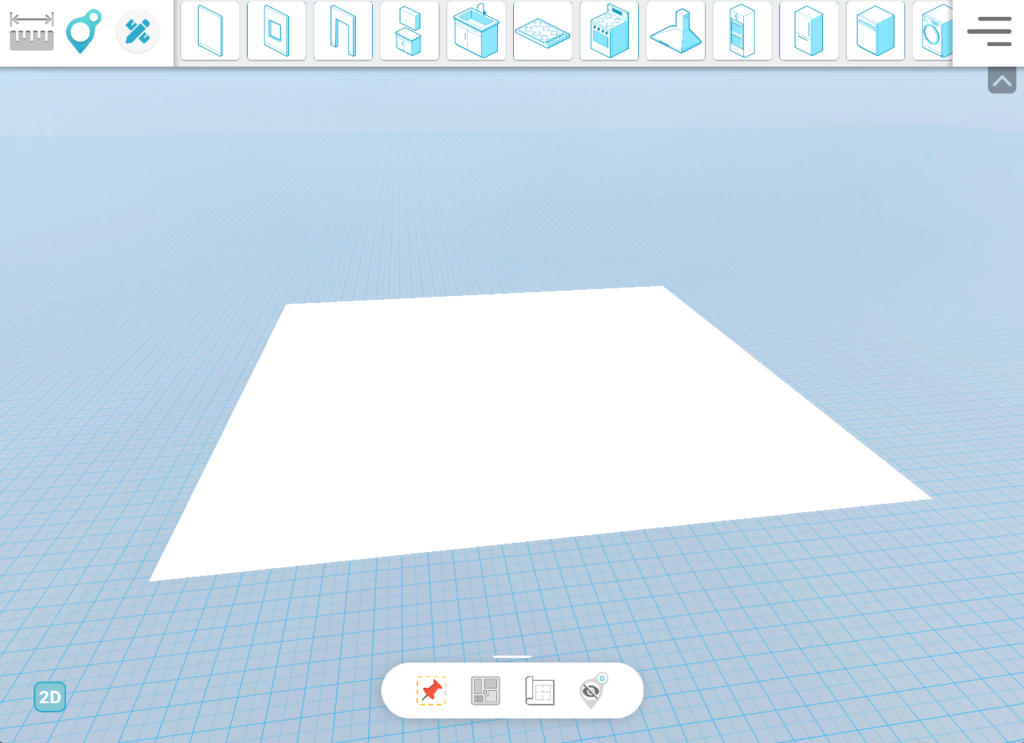 Read through our FAQs, or contact support if you need help with anything inside Bubbles™.
---